back
Would you like to buy authentic treats?
Would you like to enjoy local products?
Do you just want something original?
Then you've come to the right place.
These lists are not yet complete, we are continuously adding products. You are welcome to contact us if we haven't yet registered a company.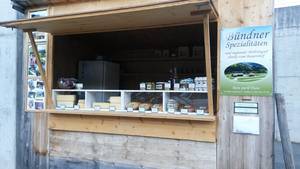 Andiast
Phone 0041 81 941 25 34

Sommer und Winter: Selbstbedienungs-Hofladen, direkt beim Bauernhof. Bündner Nusstorten, Birnenbrot, Div. Hausgemachte Spezialitäten usw... Wintersaison: Verkaufswagen (bedient) an der Ta...
Details
BREIL PUR - Organic Swiss Gin
This Gin is available from Metzgerei Schmed. Additional information: www.breilpur.ch
Breil/Brigels
Phone 0041 81 941 32 33

Glaceverkauf vom Hof, am Selbstbedienungswagen. Gerne bedienen wir Sie auch auf telefonische Voranmeldung...
Details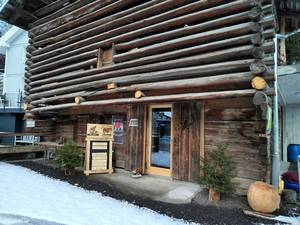 Danis
Phone 0041 79 297 00 76

Hofladen (Selbstbedienung) mit regionalen Produkten: Fleisch, Käse, Eier, Honig, Brot, Glacé...
Details